Product Description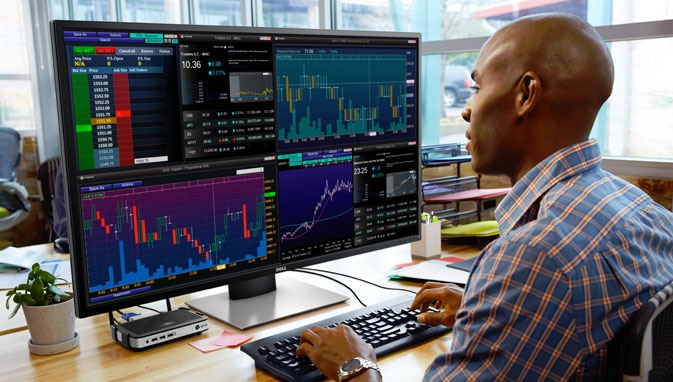 A breathtaking view
Keep an eye on up to four inputs from a central hub, with impressive colour and clarity
Stunningly seamless: from Full HD to Ultra HD 4K, any array (from one to four) is beautiful and crisp1, without bezels breaking up your view.
Clear collaboration: colours stay consistent across wide-angle viewing up to 178°, for impressive visibility in group settings.
Easy on the eyes: the true matte finish and low reflection mean that you can work comfortably, even on long days.
Multi-system made simple
Get more from one screen to maximise business efficiency.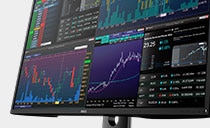 One set-up, four inputs
Replace a typical four monitor set-up with a single, sleek display.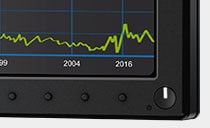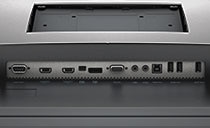 Business-class connectivity
Unlike traditional TVs, this monitor is built for business, with multiple inputs for key office applications.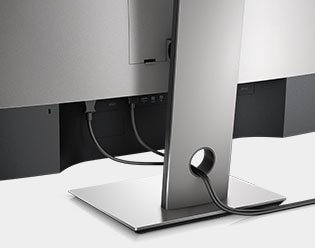 Manage with ease
From IT to end-users, the single array set-up is simple and hassle-free.
Easy on IT: RS232 connection makes remote management simple.
Minimise maintenance: a single set-up decreases the demand on IT.
Relocate and adjust: with four inputs in one, moving within the environment is quick and easy.
Peace of mind – guaranteed.
Get the most out of reliable performance and efficient design from the world's top monitor brand.

Advanced Exchange Service
Relax knowing that your Dell monitor comes with Advanced Exchange service
4
which is included as part of our standard 3-Year Limited Hardware Warranty
5
. You can also upgrade to ProSupport for 24×7 tech support for help with set-up, troubleshooting and more, plus Advanced Exchange with next business day monitor replacement
4
.

Premium Panel Guarantee
The Dell Premium Panel Guarantee allows a free panel replacement during the Limited Hardware Warranty period even if only one bright pixel is found.

A brand you can rely on
As the No. 1 monitor brand worldwide for 4 consecutive years (2013 to 2016)
6
, we take pride in our unyielding commitment to quality and the utmost satisfaction of our customers
Accessories
Complete your experience with accessories designed to make the most of your Dell Monitor.
Chief Kontour™ K2C Articulating Column Mount, 1 Monitor | K2C110B
This mount provides manual height adjustment on the column for an ergonomic solution.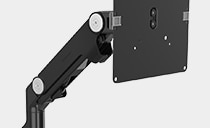 Human Scale M8 | SOR6497M8
The M8 features a quick-release ball joint for easy monitor installation and removal and an integrated cable management system.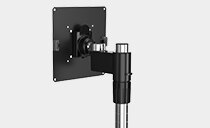 Human Scale M/Flex | SOR6434MF
Unlike conventional monitor arm systems, M/Flex has a small footprint and its aesthetic won't overpower the existing workspace.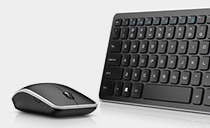 Dell Wireless Keyboard and Mouse Combo | KM714
High-quality, wireless performance in a modern design that allows for a clutter-free desktop experience.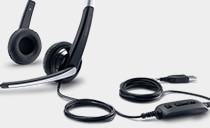 Dell Professional Stereo Headset | UC300
This comfortable headset features superior sound clarity for conference calls, live presentations and multimedia applications.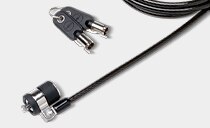 Dell Premium Lock | LP500
The patented T-bar keyed locking mechanism and super strong carbon-tempered steel cable secures into a standard security lock slot.